Tim Conway & Harvey Korman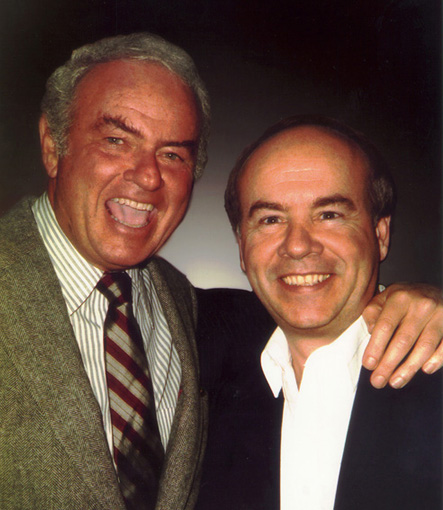 Legendary comedians Tim Conway and Harvey Korman, both of whom enjoyed an unprecedented 11-year run as cast members on the CBS network hit "The Carol Burnett Show," are TOGETHER AGAIN!
Korman played an astonishing variety of characters during his years on "The Carol Burnett Show." His comedic talent earned him four Emmys, one Golden Globe, and as Korman succinctly puts it, "Enough money to keep (my) first wife comfortable for the rest of her life." Trained at Chicago's famed Goodman Theatre School, Harvey Korman believes he "would have gone unnoticed save for a few motion pictures with Mel Brooks ('High Anxiety,' 'Blazing Saddles,' 'History of the World')
Motion picture, television, and stage audiences consider Tim Conway to be one of the funniest men performing today. His television career has spanned thirty-five years; highlights include being a regular on "The Steve Allen Show," a featured performer on the "McHales Navy" television series. One of Conway's most successful characters, "Dorf," has spawned six videotapes, with "Dorf on Golf" and "Dorf Goes Fishing" reaching Platinum sales levels. His latest release is "Dorf on Baseball."