Biography:
It's a one of a kind experience. And not like anything you've ever seen or heard. Mustang Sally is six extremely talented women performing as one hard hitting, energetic, and electrifying band. They are touring with a stage full of musical instruments, a ton of great songs, and a show that rocks. It is a recipe that has been drawing crowds from coast to coast.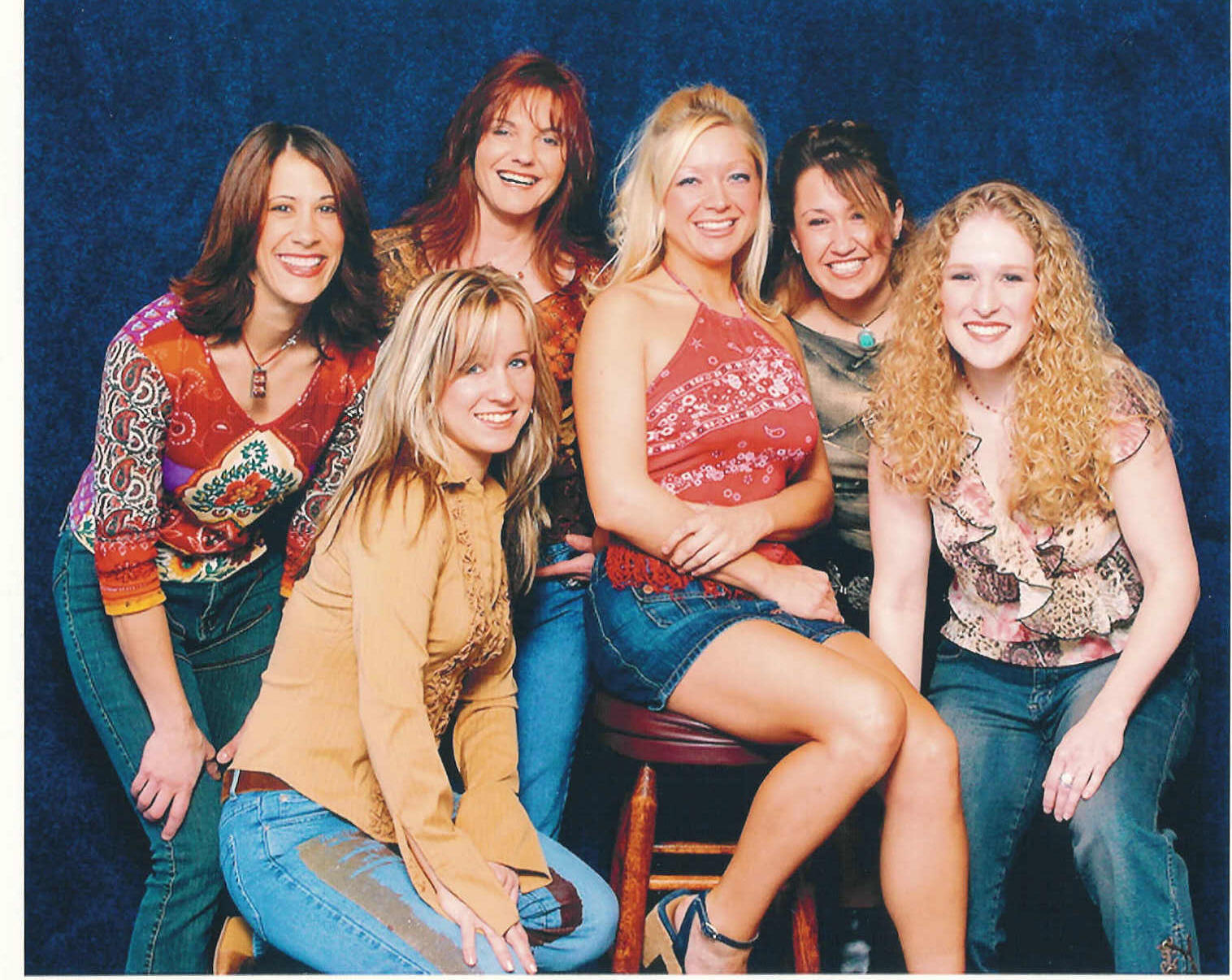 Mustang Sally is hot, hip and cool. They are based in Nashville, but it has taken telephones and airplanes, luck and timing to bring them together to create what is arguably the best all-girl touring band in the nation. Of course, many fans and critics have been making a strong case that Mustang Sally is one of the best bands on the road - bar none.
Together a little over four years, Mustang Sally was created when drummer Lisa Romeo began putting together a band for an All Female Jam Night at Nashville's legendary Hall of Fame Lounge. From the vast pool of talent in Nashville, Lisa put the band together and they soon branched out from Music City to play other towns and other clubs. At first, many talent buyers would book them for the novelty of an all girl band, but their fun, crazy show and the solid performances would earn Mustang Sally a return engagement. Romeo explains, "I think that individually and collectively we just want to be respected as musicians and entertainers, even though it may be a little tough to get around the stereotype at first."
Drawing from diverse backgrounds and musical influences, Mustang Sally has developed into a hot six-piece band that offers edgy country music with a contemporary feel and traditional roots. The reputation of this band has grown for good reason. Featuring a live show that sizzles, lots of attitude and polish, it doesn't take much past the first song for Mustang Sally to earn the respect they seek. The band features Debbie Johnson (Springfield, MO) plays bass guitar and sings. On keyboards and vocals is Becky Priest (Hubbard, TX). Lead guitar is handled by Lynn Campbell (Te Awamatu, New Zealand). Lisa Romeo (Omaha, NE) plays drums and adds harmony vocals. The wild one on fiddle, mandolin, sax and guitar is Renae Truex (Moundsville, WV).
They have played many high profile dates, such as opening for George Jones, Lee Ann Rimes, Aaron Tippin, John Anderson, Mark Chestnut, Wade Hayes, Exile, Confederate Railroad, and others. Mustang Sally has become a popular act on the rodeo, fair and festival circuit, and dozens of casinos have found this band is good for business. All of which has not gone unnoticed by Music Row. There is a buzz among record execs, their fellow musicians, and songwriters alike that something big is happening for Mustang Sally.
Meanwhile, the girls stay busy on the road, from California to Florida, New Jersey to North Dakota. And for 2001 they will be playing in the Virgin Islands and Europe. What started out as a back up band for the Hall of Fame Lounge has gone international! Give them a chance and you'll see why Mustang Sally may very well be inducted into the Hall of Fame before long.