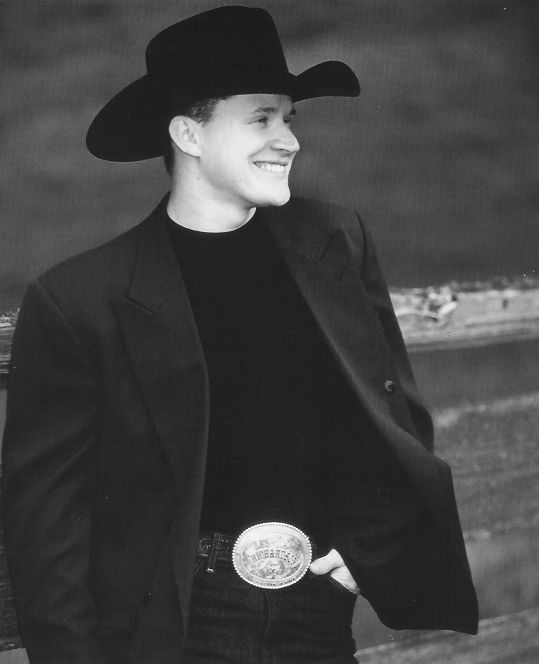 He's climbing the ladder to stardom and ready to entertain you. Les ignites the audience and woos the crowd. Although only 21 yrs old, he has managed his own band since the age of 14. He's opened for Chris LeDoux, Tanya Tucker, Hal Ketchum, Rich McCready, Ty Herndon and Michael Johnson, just to name a few and his concerts are National Act Quality.
He's had the honor of sharing the stage with Sawyer Brown on the Grand Ole Opry during the 1999 True Value Showdown competition, (representing the Northwest) and Williams and Ree during the Oregon Country Jamboree. He's performed in Europe!
He's hot, energetic and full of charisma, his smooth voice enchants his audience and his fan base grows daily. His appearances on local radio stations are always well received and net many listener phone ins.
You will not want to miss this class act. He's HOT NEW COUNTRY with a rock flair, he's high gear, rip roaring and awesome. Les delivers a show with such charisma it captivates, don't miss this opportunity, he's on his way to the top!
Song List:
Contact Wirth Entertainment For Les Richardson's Song List.