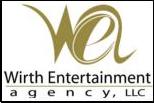 About...
DL Hughley
One of the most highly recognized and popular stand up comedians on the road today also makes a name for himself in the primetime arena. D.L. Hughley can currently be seen as the star of his own sitcom "THE HUGHLEYS." "The Hughleys," currently in its fourth season, airs as part of the successful Monday night lineup on the UPN Network. The hilarious family comedy, created by D.L. and based on his real-life experiences, features D.L. as "Darryl Hughley," a man with a fresh point of view. Darryl moves his family from the city to the suburbs, from a small apartment to a big beautiful house, and we watch the comedy unfold as he struggles to try and fit into his new environment. In its first season, the sitcom was the highest rated new show, and secured a nomination for a People's Choice Award in the category of "Favorite New Television Comedy Series." D.L. himself earned a nomination in the category of "Favorite Male Performer in a New Television Series." In addition, D.L. was honored with a nomination for an NAACP Image Award in the category of "Outstanding Actor in a Comedy Series" in 1998,1999 and again in 2000. "The Hughleys" went on secure a nomination in 1999 for "Outstanding Comedy Series," and was again nominated for the award in 2000.

D.L. has proved himself as one of the hardest working men in showbiz. He appeared along with fellow comedians Steve Harvey, Cedric the Entertainer and Bernie Mac as part of the CROWN ROYAL KINGS OF COMEDY TOUR, the highest grossing comedy tour ever. In 1999, the tour sold out in most of the major concert arenas in over 50 cities across the country, grossing a staggering $37 million dollars nationwide. Eager to expose the success of the tour to an even larger audience, filmmaker Spike Lee directed The Original Kings of Comedy Tour concert film about the tour for Paramount Pictures which was released to rave reviews in August 2000. The film grossed close to $40 million.

Earlier this year, D.L. starred in the feature film The Brothers, alongside Bill Bellamy, Shemar Moore and Morris Chestnut. Released March 23, 2001, the film followed four black professionals facing the imminent marriage of a longtime friend and reformed playboy. In its opening week, the film grossed the highest per screen average of all top ten films that week.

D.L. proves his can do it all: film, television, standup and -- music? Close. D.L. is now Grammy-nominated, having received a nomination for the 2001 Grammy Awards in the category of "Best Spoken Comedy Album" for "The Original Kings of Comedy."

Although keeping busy with television and film, D.L. remains a huge draw in the standup comedy arena. He continues to perform on the road nationally and internationally on an almost weekly basis, sandwiching appearances between his television show and movies. In 1999, HBO aired D.L.'s One-Hour Comedy Special entitled "D.L. Hughley: Going Home." Taped in Charlotte, NC, the special is D.L.'s first one-hour special for HBO and focuses on some of the most hilarious, and recognizable aspects of his "going home." The special went on to earn a nomination for an NAACP Image Award for "Outstanding Variety Series/Special."

With his innate ability to make people laugh, D.L. Hughley began his career as a comedian working in small clubs, citing his appearance on HBO's "Def Comedy Jam" as one of his earliest breaks in the business. "One of the most beautiful things in the world I've seen or heard is people laughing, even when there seems to be so little reason for them to laugh. That's a great thing to me," says Hughley.

As a result of his work on HBO and his quick rise in popularity among the audiences he constantly kept in stitches, D.L. was chosen as the first host of "Comic View" on Black Entertainment Television. The comedy industry quickly took notice of Hughley's talent and offered him his first HBO Special. The special received instant rave reviews and was so successful with audiences, that HBO quickly offered D.L. a second special in 1994. Not only was D.L.'s second HBO special nominated for a Cable ACE Award for Best Comedy Special, but it also became one of the highest rated specials in the history of the cable network.

Hughley's success has continued from there. He began with appearances on "The Best of Def Comedy Jam," and "Def Jam's Comedy All-Stars," and went on to serve as a guest host on NBC's "Later." With his quick wit and affable personality, he has become a frequent guest on "The Tonight Show with Jay Leno," "Late Night with David Letterman," "Late Night with Conan O'Brien," "Politically Incorrect" and "Live with Regis and Kelly."

Hughley speculates on why audiences seem to respond to him so easily: "I think there's a lot of material in my act that is positive and real, which is what my show is all about. I just want to be great at making people laugh—everybody wants to be great at something. From the moment I picked up a microphone, I knew that this is what I was supposed to do!"

In his spare time D.L. enjoys listening to jazz music, swimming and spending time with his family. He resides in the Southern California area with his wife LaDonna and their three children.