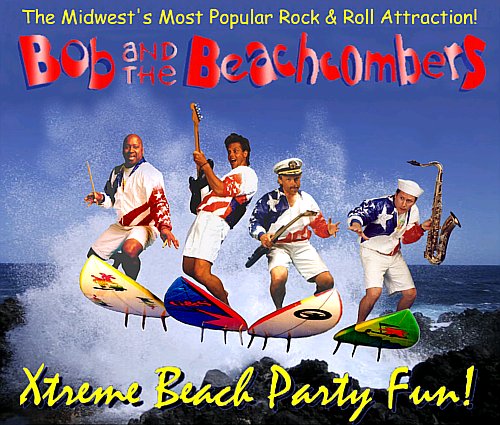 <![if !vml]><![endif]>
Biography
If you're looking for rock & roll beach party summertime fun, you've come to the right place because we are proud to present to you the Midwest's only official rock & roll beach party band, "Bob & the Beachcombers"!
This all-ages family fun show features the super surfing hits of the sixties along with the classic rock & roll favorites of the 50's and a few popular favorites from the 70's and the 80's, as well! But it's not just the music - it's so much more!
Garantee that your special event will be success. Great music, dancing, audience participation, sing-alongs, contests, and all of the excitement of a "beach blanket bingo" down in the sand will be your's when the "Beachcombers" surf into town for your private party, street dance, wedding, corporate event, or city celebration.
Along with the Hula Hoop contest, the "air guitar" competition, a "Limbo" or "Twist" contest, prizes, good music and great oldies, you'll be pleased to discover that "Bob & the Beachcombers" have a professional business attitude as well, where your needs and those of your event are placed above all else. Whether it's a song request, an early set-up time, or a volume adjustment, the goal is to make you happy and to make your special event a success.
We've made a new commitment to bringing you the best rock & roll family entertainment in the Midwest, and that includes new music, new shows, new costumes, and new people with the talent, energy, and enthusiasm to keep you rockin' & rollin' well into the 21st century!
Photos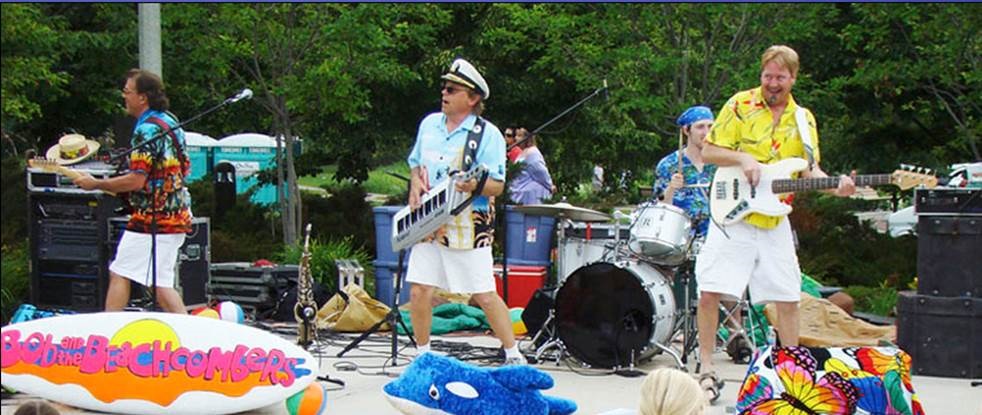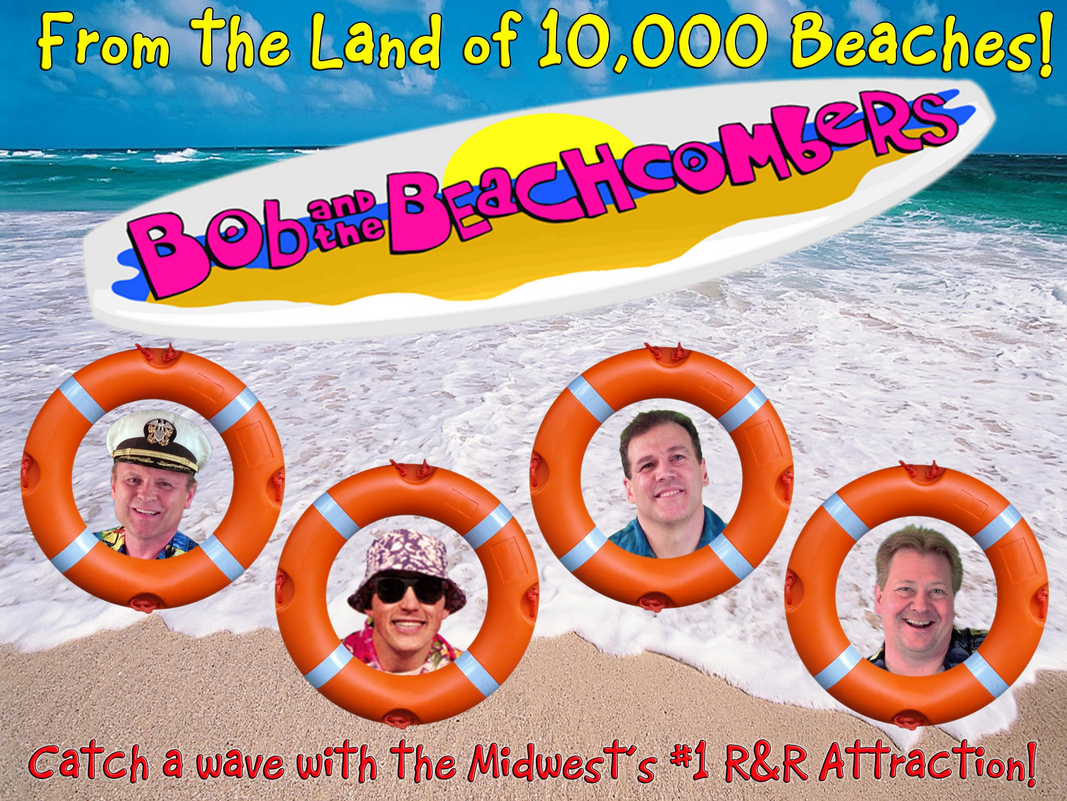 Videos