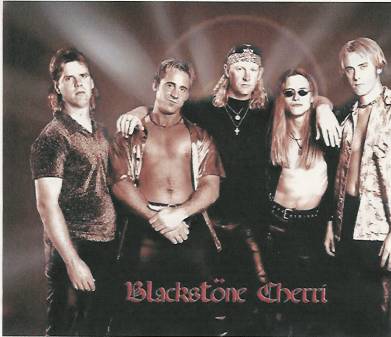 Just five from the Midwest rockin' hard? Not hardly. This is one of the Midwest's hottest rock shows. Kind of a cross between Bon Jovi and AC/DC.
They've appeared at The Moondance Jam, three times at Rockin' the Hills, and appeared this summer for the first time at the Sydney Summerfest in Sydney, Montana. Their credits also include having won the Rockin' Battle of the Bands, opened for BTO, and scheduled to open for Smashmouth.
With sizzling vocals, killer keyboards, awesome guitar work with a talk box, blended together with the rockin' bass and drums, Blackstone Cherri isn't just sure to be a crowd pleaser, they've already proved it. They pack crowds in the northern Minnesota area, paying for themselves with the first night's cover charge.