Jackpot Magazine calls Aaron Radatz "The next David Copperfield". Bally's Casino exclaims, "Aaron Radatz's magic was unique and very polished." General Motors Corporation raved, "His ability to capture an audience is masterful!"

---

Aaron Radatz, the newest star to hit the magic entertainment scene, has worked with the masters of magic and illusion: David Copperfield, Harry Blackstone Jr. and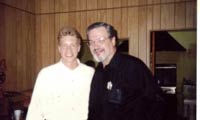 Lance Burton. Radatz, one of the only magicians to have apprenticed with the great Harry Blackstone Jr., had Blackstone, his mentor, proclaiming, "I would recommend Aaron without reservation."

---
At the young age of 18, Radatz's expertise and devotion to his craft provided him with a global audience, center stage performance with DaimlerChrysler Corporation, entertaining at their New Car Announcement show in San Francisco, CA. Two years later Radatz earned the title of being the youngest magician to headline a casino production.
From the earliest moments of his professional career, Radatz attracted clients who were leaders in their industry including Bally's Casino, General Motors Corporation, Cedar Point Amusement Park, and Holland America Cruise Line.

---

Performing in North America, Europe and the Middle East, Radatz is the only magician who has been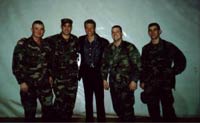 commissioned by the U.S. Pentagon for a command performance for the U.S. military. His dedication to the troops in the armed forces has earned him several international awards, including the Commander's Coin of Excellence and the Scroll of Appreciation of Honor and Admiration.
---
Radatz was also chosen to represent the U.S.A. at the World Magic Seminar in Las Vegas. Within the last year alone, Radatz and his team have toured over 20 U.S. states and 14 countries.
---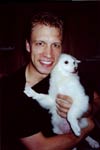 Radatz's humanitarian efforts are exemplary. Each month he donates a show to a charitable cause in the city where he is performing. Make-A-Wish Foundation enthusiastically proclaimed, "This show went above and beyond all of our expectations and was absolutely outstanding." Radatz's love of exotic animals and his fundraising efforts in that area (his current tour features Bella, a beautiful Bengal tiger) have placed him in the spotlight for animal rights and protection.
---
Aaron started performing at the young age of six and quickly turned his grand-mother's gift of a magic set into a full time hobby. Aaron,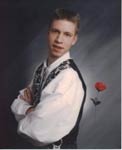 an only child, found magic to be a great way to not only entertain others but also himself. Up until the age of 14, he kept his magic to only family and friends. Aaron then began performing for various schools, organizations, and private parties. He stayed focused on his craft and started to set long term goals for his career.
---
Aaron Radatz's breathtaking magic and innovative illusions continue to capture the imagination of audiences worldwide, performing over four hundred shows each year. At a recent press conference Radatz was quoted, "My magic strives to tell a story, create mystery and comedy, and most importantly, give you that sense of wonder and awe."
Promo Video:
Video clips are in streaming Real Audio format. Download free Real Audio player from Real.com here.