Biography
Is there anyone better to tell it like it is than one's kid? In January 2008, when Uncle Kracker began to write the songs that appear on his new album Happy Hour, it was his eight year-old daughter who suggested that he try writing something a little less downbeat than usual. "She said to me, 'I can't really dance to any of your songs,'" the father of three says with a laugh. "Not that I needed to make a dance record, but it dawned on me that I tend to write a lot of acoustic ballads and mid-tempo type tunes. And I thought, 'It's pretty bad when your own kids won't listen to your records. Your own kids!' At the end of the day, people want to have fun more than they want to cry. I realized that it was time for something a little more upbeat and positive and that's what I ended up with on Happy Hour."

Produced by multiple Grammy-Award winner Rob Cavallo, Happy Hour is a breezy blend of country-flavored pop and rock and roll that showcases not only the Detroit native's natural appeal as a likeable Everyman, but also his considerable gifts as a songwriter. Though many know him from his early years as the DJ in Kid Rock's Twisted Brown Trucker Band, Uncle Kracker (whose real name is Matt Shafer) has had impressive success as a songwriter, racking up co-writing credits on Kid Rock's blockbuster hits "Bawitdaba," "Cowboy," "Forever," "Only God Knows Why," and 2008's No. 1 "All Summer Long," as well as his own Adult Top 40 No. 1 "Follow Me" (from his 2001 double-platinum debut Double Wide). "Uncle Kracker has zero musical talent," says Kid Rock. "No musician skills at all, but he's a phenomenal songwriter--very talented with words and melodies."

On Happy Hour, Uncle Kracker's soulful drawl unspools over massively hooky choruses on feel-good songs like the buoyant first single "Smile," the hilarious SoCal-skewering "I Hate California," and the freewheeling "Good To Be Me," in which he sings about riding with the T-Top down in his Cutlass Supreme. Three songs about whom we shall call complicated women -- "California," "Hot Mess," and "My Girlfriend" -- highlight Uncle Kracker's playful humor and dead-on sense of satire, while "Corner Bar" takes a more thoughtful tone by addressing the current economic downturn ("A funny little thing we all call greed / Brought my hometown down to its knees"). Other standouts include a stirring cover of Bob Seger's classic "Main Street" and the lone acoustic ballad "Me Again."

The songs may go down easy, but that doesn't mean they were easy to write. Happy Hour is Uncle Kracker's first album in five years because after he finished two years of touring behind his previous release, 2004's Seventy Two & Sunny, he wrote and recorded an entire album that he wound up scrapping. "I just decided it wasn't the right record," Uncle Kracker says. "It didn't feel relevant. So I sh*tcanned all the songs."

Uncle Kracker was forced to raise his game when Rob Cavallo was brought in to produce the album. Known for his work with Green Day, Kid Rock, and Dave Matthews Band, Cavallo "wouldn't let me just give him schlep," Uncle Kracker says. "Basically, he wouldn't put his hand on anything that wasn't up to snuff. So I started writing new songs and there was one in a batch of 10 that he said, 'Well, we can do this one.' I co-produced my last couple of records, so it was nice to write something and take it to a producer and let him bring out what worked. Sometimes you can be too attached to a song to be open-minded about taking suggestions from anybody."

"I think Matt really stepped it up by bringing in someone like Rob to help him with the production end of things," says Kid Rock. "Happy Hour is his best record sonically. I also think it's his best-written record. It should be--he's had like five f*ckin' years to write it!"

Uncle Kracker chuckles when he hears Kid Rock's comments. The two have been best friends since meeting in 1987 at a club in Clawson, MI, where Rock was spinning in an all-ages DJ contest. With similar taste in hip-hop and classic rock, the two became fast friends. What's little known is that Uncle Kracker actually signed his first record deal at age 15 with a Detroit indie label. "I started writing rap songs when I was 11, after the first Fat Boys record came out in the mid 80s," Uncle Kracker says. "I met Kid Rock when I was 13 and got my deal a couple of years later. I was still legally too young to sign a contract for myself. But people always think it was just like Kid Rock spit me out of his womb and that was it," he says with a laugh.

Uncle Kracker wound up contributing to Rock's 1996 independent release Early Mornin' Stoned Pimp and 1998's multi-platinum Devil Without A Cause before busting out on his own with Double Wide in 2000. The album peaked at No. 7 on the Billboard Top 200, spawned the smash single "Follow Me" (undoubtedly paving the way for the chart success of acoustic troubadours Jason Mraz and John Mayer), and went on double-platinum success the following year. Uncle Kracker's gold-selling second album, No Stranger To Shame, followed in 2002, spawning a hit cover version of Dobie Gray's classic "Drift Away." That track reached the Top 10 on Billboard's Hot 100 and set a record for most weeks at No. 1 on the AC chart, remaining there for 22 straight weeks.

In 2004, Uncle Kracker released Seventy Two and Sunny, which showcased his melodic songwriting and unique stylistic synthesis of pop, rock, country, soul, blues, and even doo-wop. Country superstar Kenny Chesney was featured on one of the album's tracks, "Last Night Again," so that same year, Uncle Kracker returned the favor by singing on Chesney's "When The Sun Goes Down," which topped Billboard's "Hot Country Songs" chart for five consecutive weeks. It also marked the first time in more than 20 years that an artist without a previous country history, like Uncle Kracker, was featured on a No. 1 country single. Uncle Kracker hit the road with Chesney for an arena tour that found Chesney's fans singing along with "Follow Me" and "Drift Away."

"I've learned a lot from Kenny Chesney, like how to have a more positive outlook on things," Uncle Kracker says. "He taught me how to care a little less and not sweat the small stuff." That influence can clearly be heard on Happy Hour--Uncle Kracker's most upbeat record yet. "It's definitely a departure from what I was doing," he says. "I'm just looking forward to people hearing it."
Photos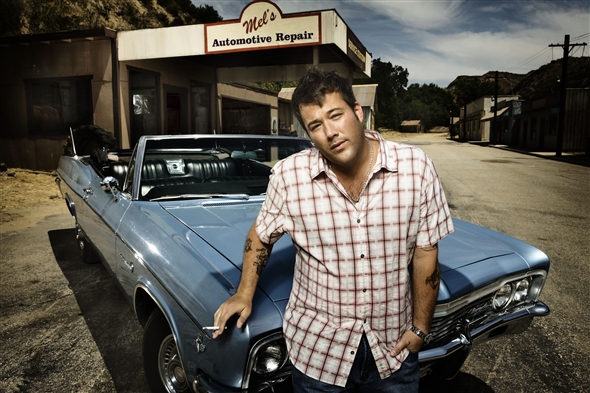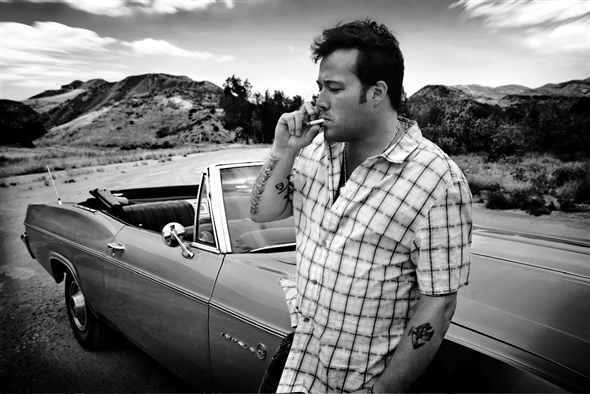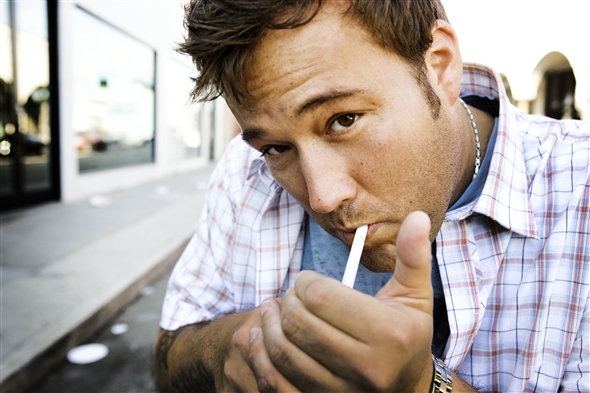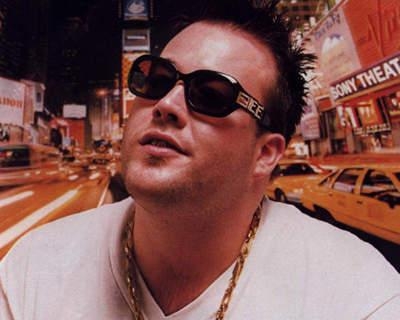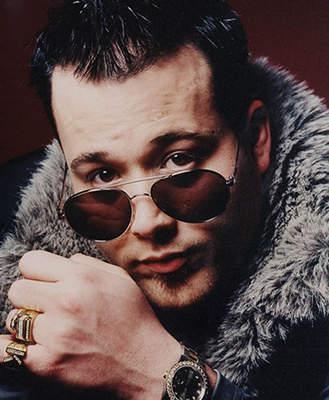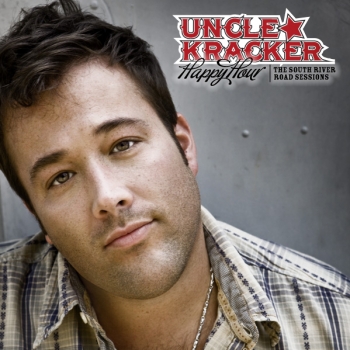 Happy Hour – The South River Road Sessions
Released: 2010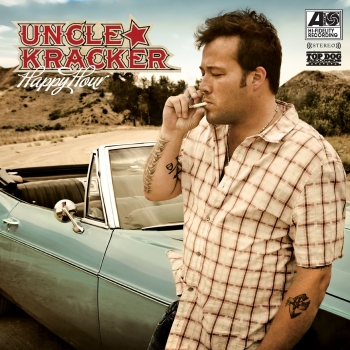 Happy Hour
Released: 2009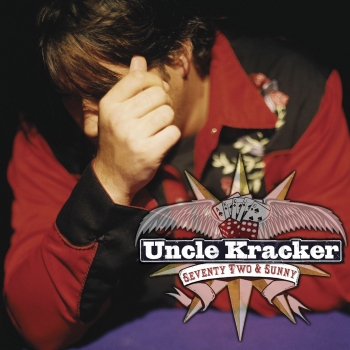 Seventy Two & Sunny
Released: 2004
No Stranger to Shame
Released: 2002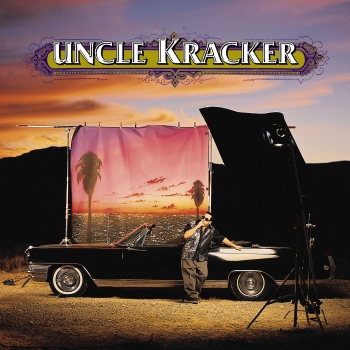 Double Wide
Released: 2000