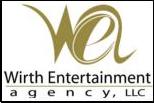 Biography
LeAnn Rimes has sold more than 37 million albums, won two Grammy® Awards,
three Academy of Country Music Awards and 12 Billboard Music Awards. Rimes is the
youngest recipient of a Grammy® Award, and was also the first country recording artist
to win in the "Best New Artist" category. Rimes has placed 42 singles on the Billboard
Hot Country Songs chart, 13 of which are top-10 hits, and has scored numerous hit
singles in her career, including "Can't Fight the Moonlight" which went #1 in 11
countries, and "How Do I Live," which is the second longest charting song ever on the
Billboard Hot 100 chart.

Rimes is as an accomplished actress and author, including writing two children's books
Jag and Jag's New Friend, as well as the novel, Holiday in Your Heart and the
inspirational book What I Cannot Change.

LeAnn has long-supported a variety of charity organizations including advocating for
the National Psoriasis Foundation, The Coalition to Salute America's Heroes and
Children's Miracle Network.

LeAnn recently released "Swingin'" from her forthcoming new album,
Lady & Gentlemen, where she reinterprets classic country songs by men.
Home ● Contact Us ● National Acts ● Comedians ● Orchestras ● Tribute Acts ● Regional Acts ● Specialty Acts ● Our Company ● Website Feedback ● Links
Wirth Entertainment Agency, LLC, acts only as an entertainment broker/producer of corporate functions, commercial venues, private engagements and special events.
Wirth Entertainment Agency, LLC does not claim or represent itself as the exclusive agent or management of most artists on this website.
Copyright © 2003-2014 Wirth Entertainment Agency, LLC
Last modified: 04/20/2014