Biography:
A band with the reputation of having the style of music quoted as "Country with a Bite", South Bound Train. They offer 3 diffrent shows (1). Is a 3 to a 4 set Country cover show with new old & top 40 mix.(2). We also do a 2 hour Original show. (3).We also do a Acustic show . South Bound Train is the kind of band that delivers just that with their energetic stage performance and unique sound..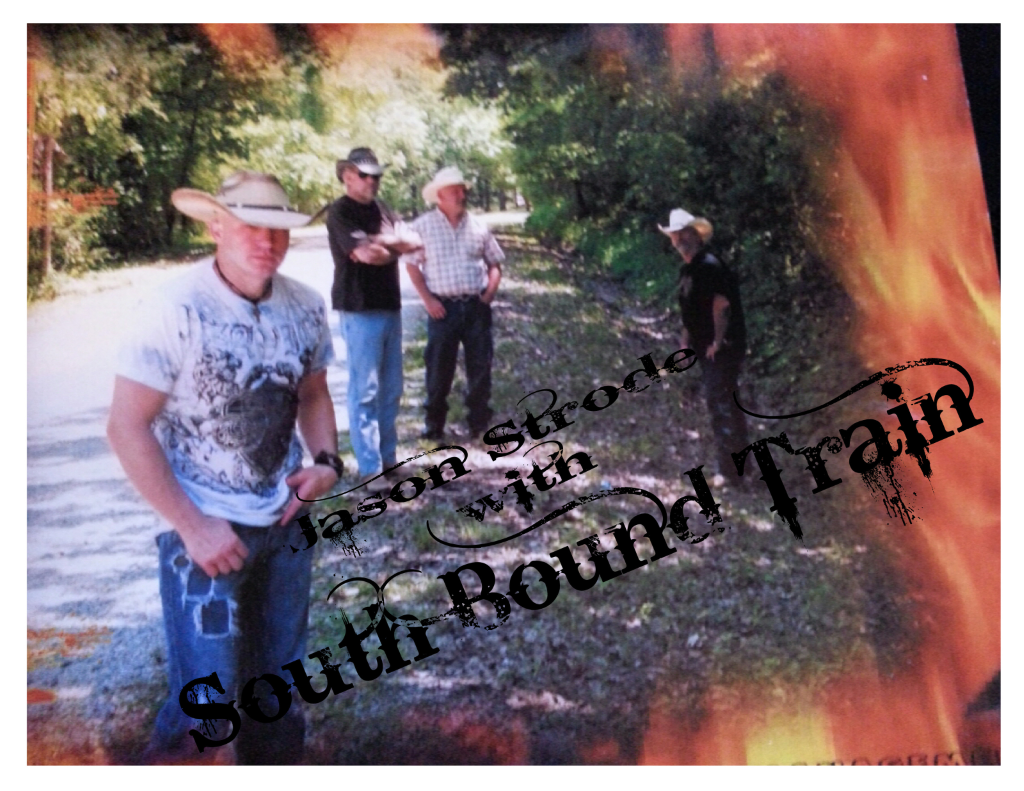 South Bound Train is a band formed by professional musician/ entertainers from Nashville TN. and Branson MO.. Ron Hutton (band leader/ drummer/ songwriter) has filled in with the beat for the likes of Tommy Overstreet, & Billy Joel Royal. His experience and professionalism on the road has earned him highest respect from the band and the many venues and agents, he has worked with through the years. Phil Pearson ( Bass,and back up vocals , original founding member with Ron & one of 2 front men) has played with bands like Southern Comfort out of Nashville, Tommy Hunter, Canada's country gentleman, Gordon Lightfoot, many of America's favorite southern gospel artists, and has toured and played in virtually every U.S. state, Canadian province, and throughout the Carribean. He has developed unique stylings on electric and acoustic guitars that are well sought after.
Jason Strode front man & Guitar,/vocal/ songwriter) connects with his audience with a
passionate heartfelt delivery and expressive vocal styling. As a songwriter, he is notorious for pulling the old songs out that most audience has for gotten as well Mr Jason Strode as his catchy originals. He spent years entertaining all around the AR, Ok . area now exspanding his talents with and for South Bound Train.
Ken Crowder (Lead guitar / back up vocals ) captivates the audience with his commanding greasy,lead style playing.He has backed up many diffrent artists , as well as numerous gigs as a session player.
Ken Crowder (Lead Guitat, vox) is a energetic, grooven player who knows the value of a great stage show. Attending one of their live performances you will be a true fan from that day forward. One thing that South Bound Train promises to their fans is that once they begin their performance you will feel as though you are up on the stage
with them enjoying their music just as much as they love performing their music for you.

Home ● Contact Us ●National Acts ●Comedians ● Orchestras ●Tribute Acts ● Regional Acts ●Specialty Acts ● Our Company ● Website Feedback ● Links
Wirth Entertainment Agency, LLC, acts only as an entertainment broker/producer of corporate functions, commercial venues, private engagements and special events.
Wirth Entertainment Agency, LLC does not claim or represent itself as the exclusive agent or management of most artists on this website.
Copyright © 2003-2014 Wirth Entertainment Agency, LLC
Last modified: 04/20/2014