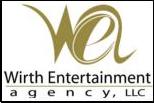 Fleetwood Nicks - Fleetwood Mac/Stevie Nicks Tribute
Biography

​

Fleetwood Nicks is one of the nation's most authentic tribute bands, performing the timeless music of Fleetwood Mac and Stevie Nicks. The band's focus is on capturing the true essence of Fleetwood Mac /Stevie Nicks in their prime---staying true to the original studio recordings that made Fleetwood Mac one of the biggest bands in history. Fleetwood Nicks brings an incredible recreation of Fleetwood Mac's legendary sound to the stage with a powerful rock concert-performing hits from Rumours through Fleetwood Mac's famous reunion with their Dance Tour live album. The Chain, Go Your Own Way, Gold Dust Woman, Dreams, Hold Me, Sara, are just a handful of the classics you'll hear-- as well as concert favorites such as Buckingham's signature encore I'm So Afraid and Stevie's haunting Landslide. A very powerful version of Rhiannon is a must-see that even Fleetwood Mac themselves would be impressed with! Brad Torchin pays special tribute to Lindsey Buckingham--performing Buckingham's acoustic masterpiece Big Love -- the show stopping tune of the Dance tour. Valerie James walked right into the vocal part of Christine McVie as if she'd been with the band for years.




A Fleetwood Mac Tribute would be pointless without the signature vocal sound of Stevie Nicks. Julie Torchin fills that spot as one of the nation's top Stevie Nicks impersonators . Powerful solo hits such as Edge of 17, Talk to Me & Stand Back-- as well as duets Leather and Lace and Stop Draggin My Heart Around are some of the beloved hits performed with every show. This legendary music transports audiences back in time, to when Ms. Nicks first stepped on stage apart from Fleetwood Mac to become the Queen of Rock.

​

The three vocalists in Fleetwood Nicks truly capture the signature vocals/harmonies of Lindsey, Stevie and Christine. This is the "Mac Magic" like no other in the country--the sound you have been waiting for!


The members of Fleetwood Nicks perform music of Fleetwood Mac and Stevie Nicks with not only energy and commitment to make the show as true to the original artists as possible, but out of sheer admiration for these artists. Fleetwood Nicks never repeats a song with a catalog of 3 hours of legendary hits. Music that is enjoyed by an all-age audience, Fleetwood Nicks is the perfect band for your corporate event, festival, club, private party, wedding, or any special occasion.
Home ● Contact Us ●National Acts ●Comedians ● Orchestras ●Tribute Acts ●Regional Acts ●Specialty Acts ● Our Company ● Website Feedback ●Links
Wirth Entertainment Agency, LLC, acts only as an entertainment broker/producer of corporate functions, commercial venues, private engagements and special events.
Wirth Entertainment Agency, LLC does not claim or represent itself as the exclusive agent or management of most artists on this website.
Copyright © 2003-2014 Wirth Entertainment Agency, LLC
Last modified: 04/20/2014