Frank Canino has wowed audiences around the world with his stunning portrayal of John Lennon. He has extensively
toured Asia, North America, South America, Europe and Australia. He has performed for Legends in Concert (the world's
longest running live tribute show) and was part of a Beatle tribute show on the Las Vegas strip for the past several years.
His strong resemblance, combined with his sharp wit and music/vocal ability make for an amazing tribute to the late, great
John Lennon.

Eric Michaels as Paul McCartney
Eric Michaels and Paul McCartney have several things in common, but perhaps the most striking similarity is that they are
both incredibly versatile vocalists. Eric has the power to scream out a raucous rocker like, "I Saw Her Standing There"
and also the finesse to sweetly sing a tender love ballad such as "Yesterday." He is also a multi-talented instrumentalist;
not only does he play a left-handed Höfner Beatle bass like McCartney; he is also proficient on piano, organ and guitar.
Eric's physical resemblance to McCartney combined with his vocal and instrumental talents produce an amazing
performance every time. American English's version of Sir Paul, Eric Michaels, also has the distinction of being endorsed
by Höfner guitar.


James Paul Lynch as George Harrison
At age 18, James Paul responded to an ad in the local newspaper for a "Beatles Tribute Band" that was looking for a Paul
McCartney. He immediately taught himself how to play the bass left-handed and joined his first Beatle band. Soon after,
he would also dabble as "John" and then finally began perfecting the role best suited to him "musically," "GEORGE!" Like
his father before him, lead guitar is his passion and he could easily identify with George's personality more since George
was his favorite Beatle.

James Paul has played Beatles music in countless countries spanning four continents. He is proficient on guitar, bass,
piano, drums and many other instruments, and is also a song writer and records his original music whenever time permits.


Tom Gable as Ringo Starr
Tom Gable mirrors the very nature of Ringo Starr. Not only does Tom accurately duplicate Ringo's voice in fun loving
songs like "Yellow Submarine" and "With A Little Help From My Friends," he completely replicates the wild and
unorthodox drumming style for which Starr is known. Keeping flawless time and never giving in to the tendency to rush or
slow down, Tom is the essential element of driving Rock n' Roll Beatle tunes with American English. He always gives
each song a special feel by adjusting his rhythms to suit the musical tone. The owner of The Cavern Club in Liverpool,
England was quoted as saying, "Tom's voice is the closest to Ringo's that I have ever heard!"
Ken Zemanek as George Martin (The Fifth Beatle)
Ken is the keyboardist and sound architect for American English. He is the ingredient which is missing from almost all
other Beatle tribute shows today. Ken fills the role of The Beatles' producer, Sir George Martin, by performing all the
orchestrations and special effects live, with- out any tapes or recordings. Kenny Z. plays all the signature horn parts,
strings, flutes, organs, tablas, backwards sound effects, tambourine, cowbells, etc., that were such an important part of
The Beatles' recording sessions at Abbey Road Studios in London, England. Ken is proud to be endorsed by Korg, the
manufacturer of the keyboard Ken uses in the Complete Beatles Tribute shows performed by American English.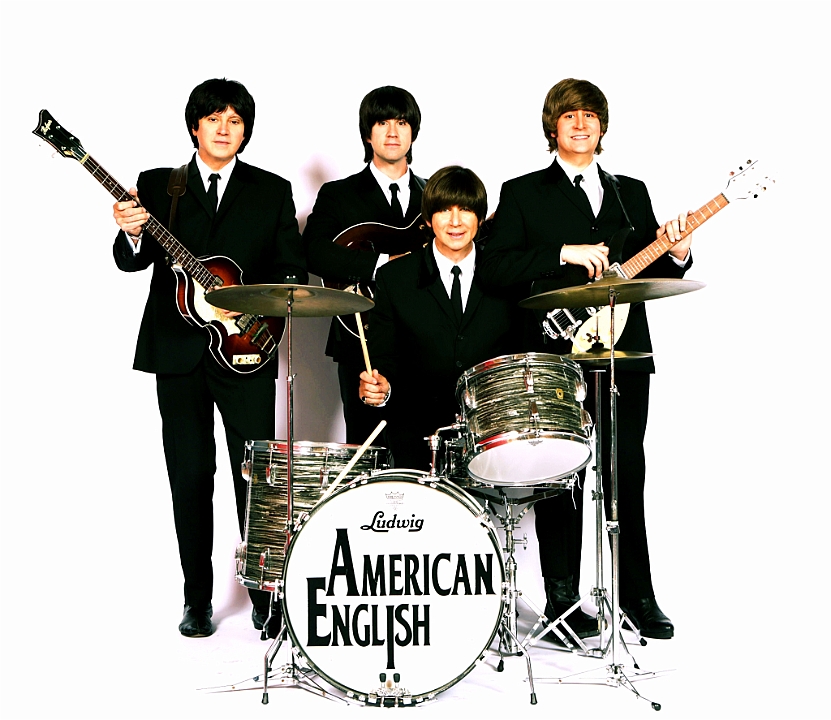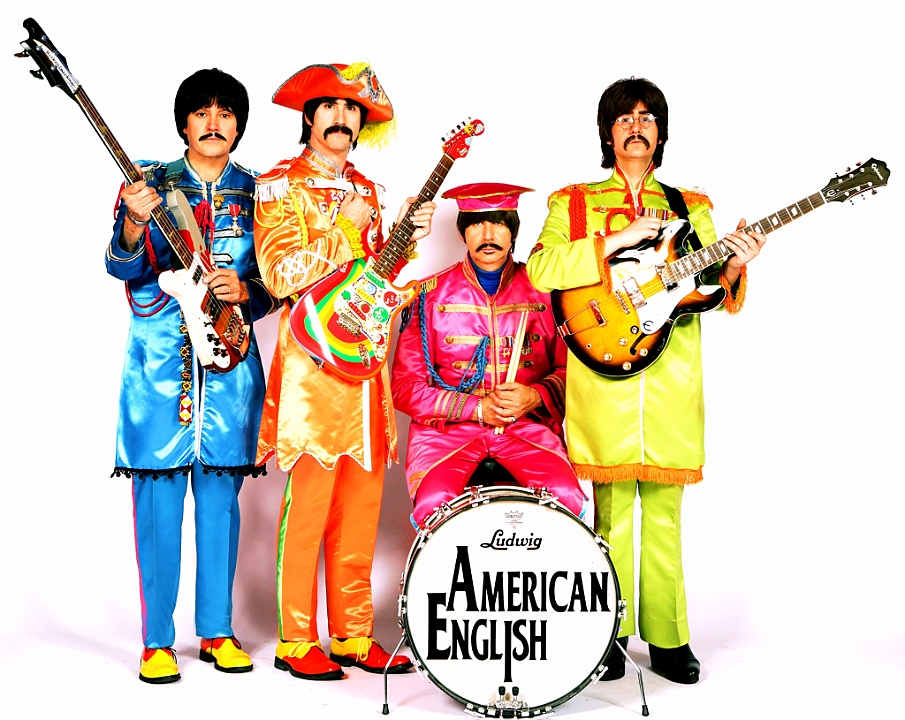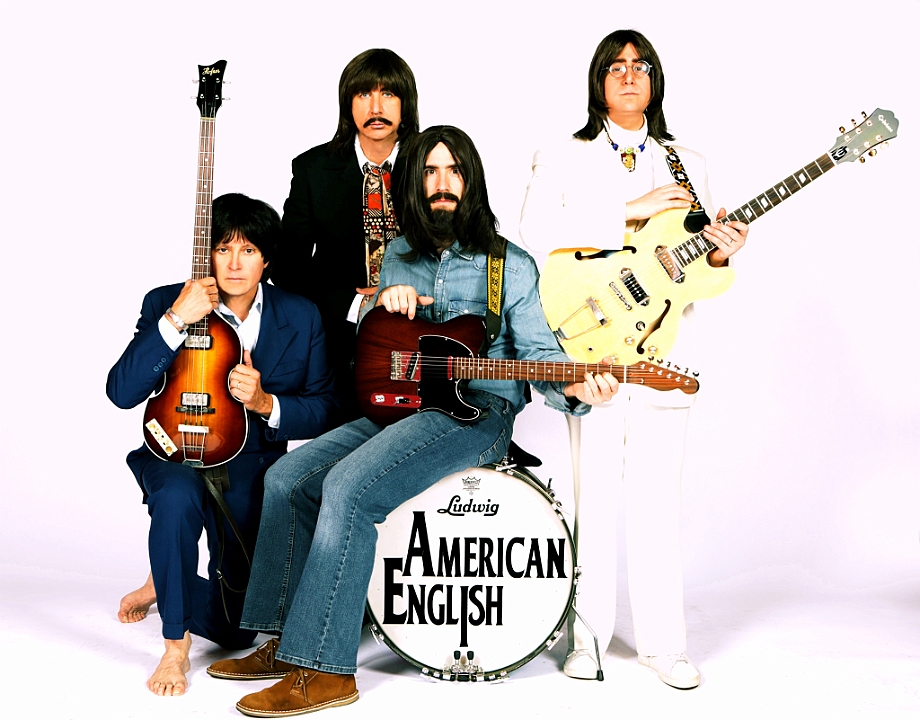 Press "F" key to enter Full Screen Mode | "Esc" key to exit Full Screen Mode